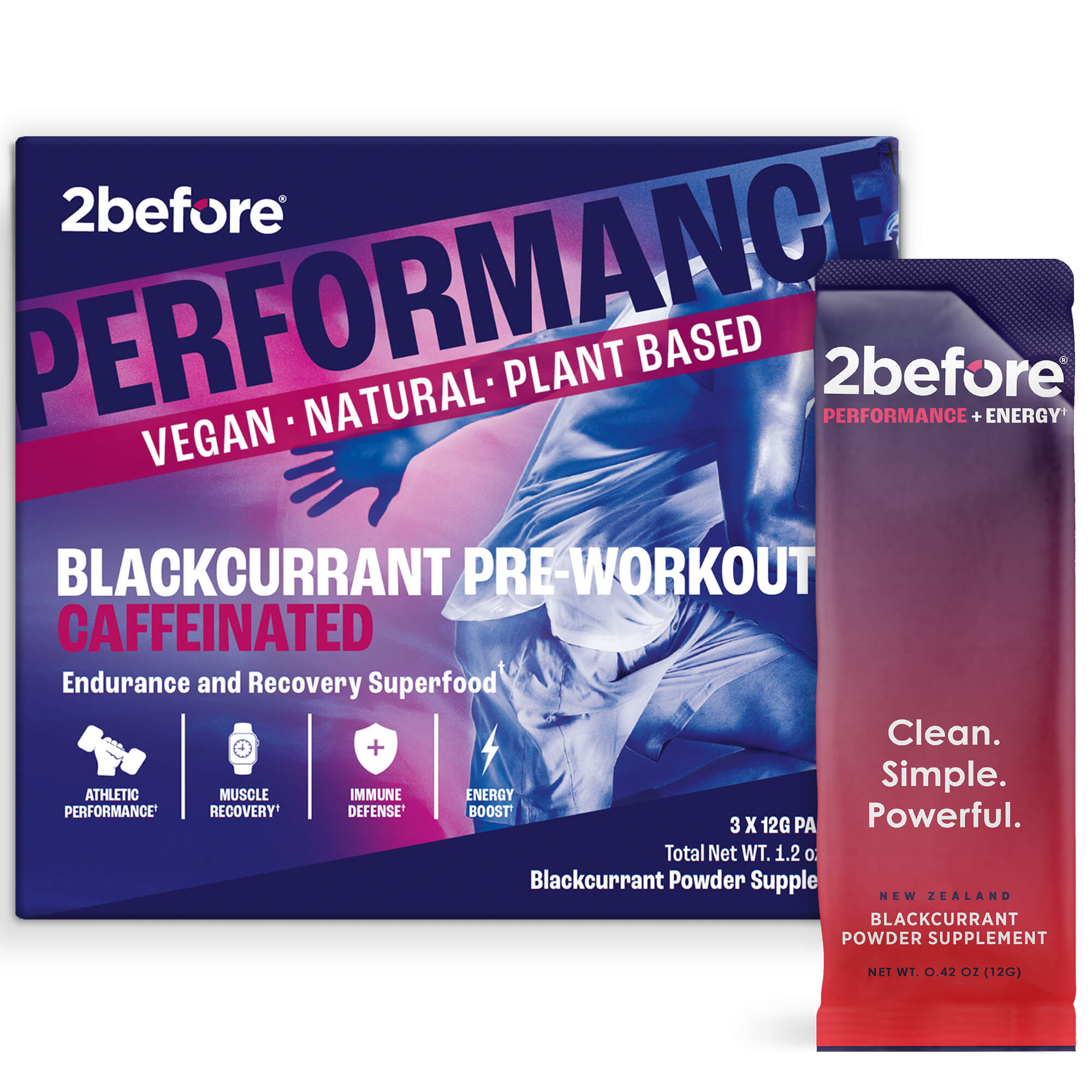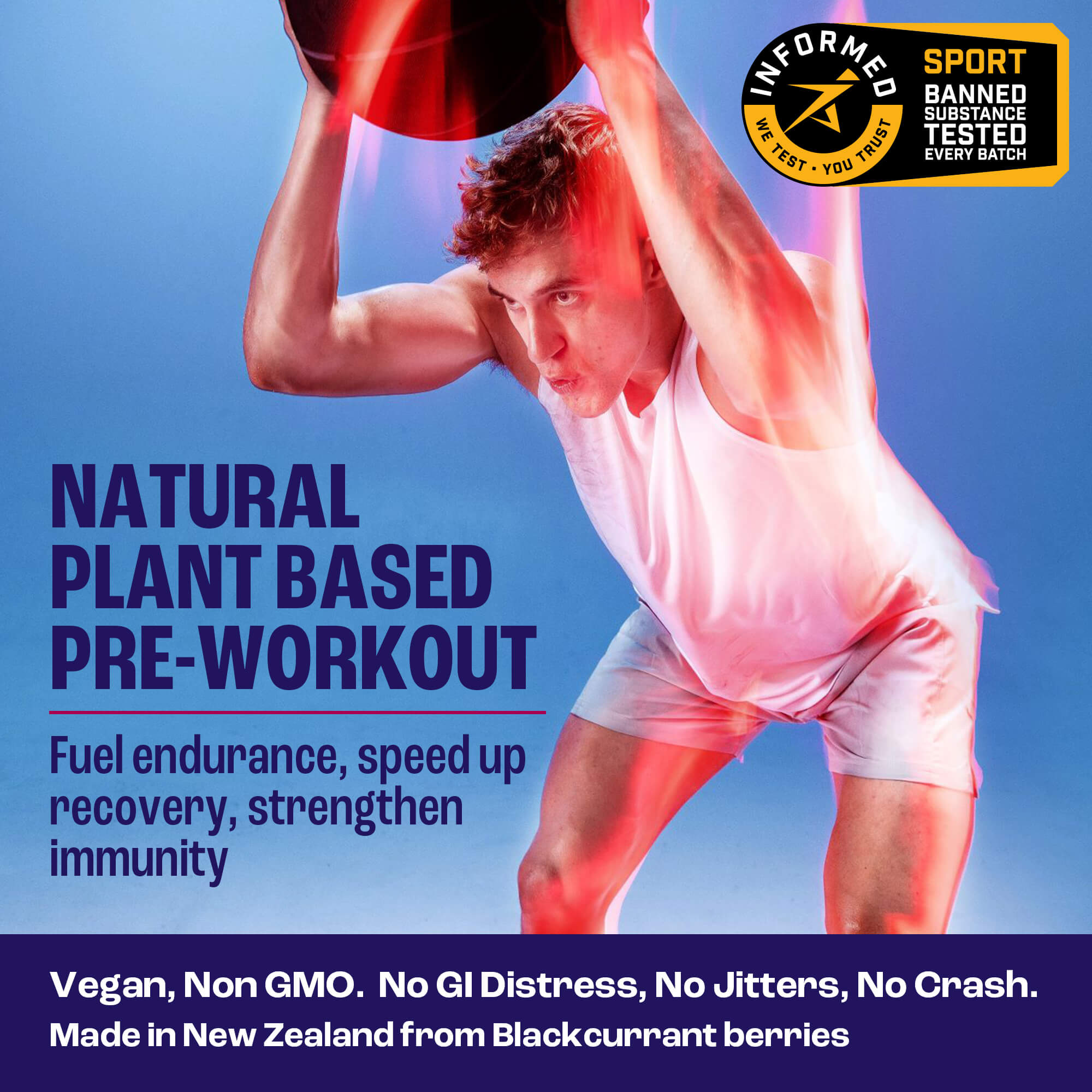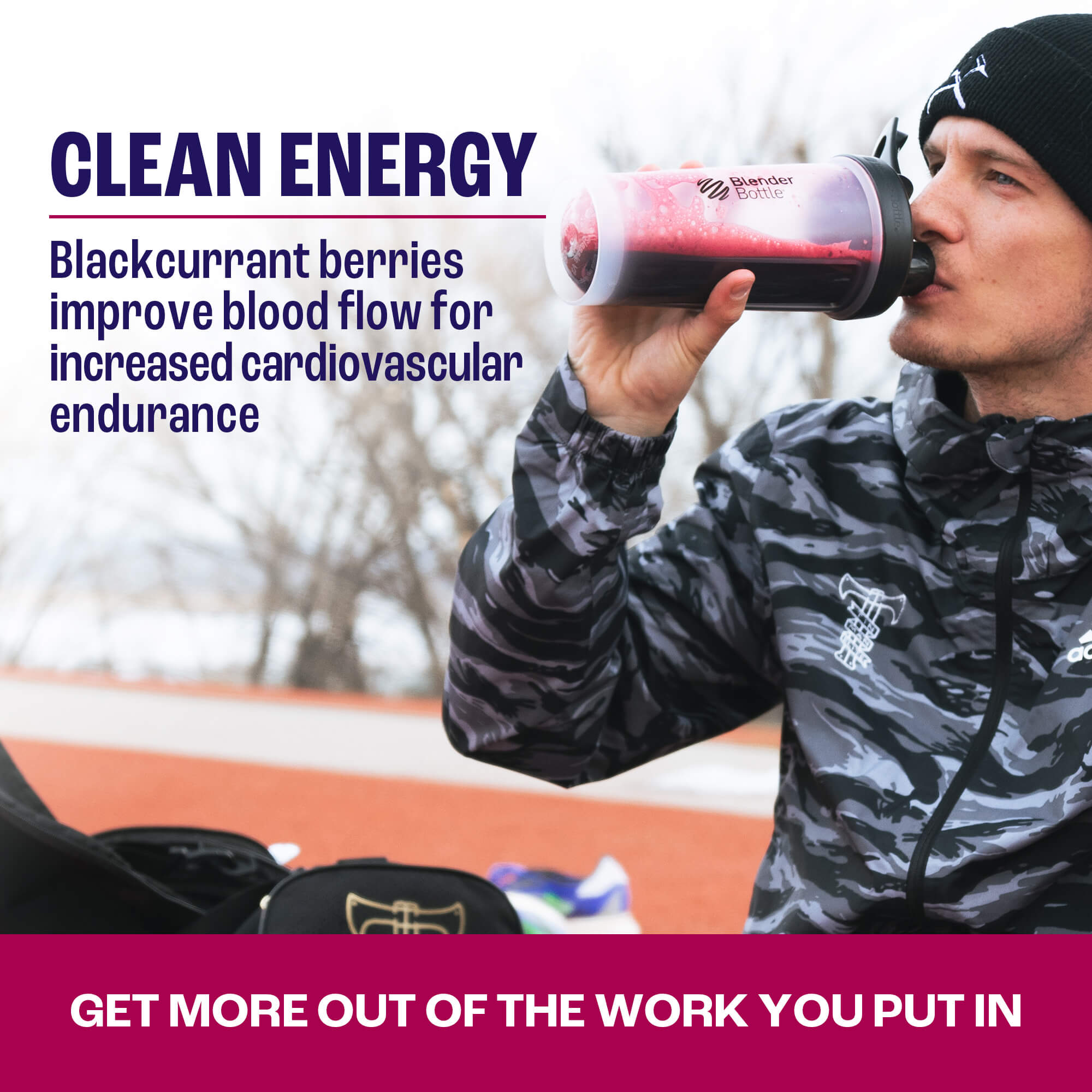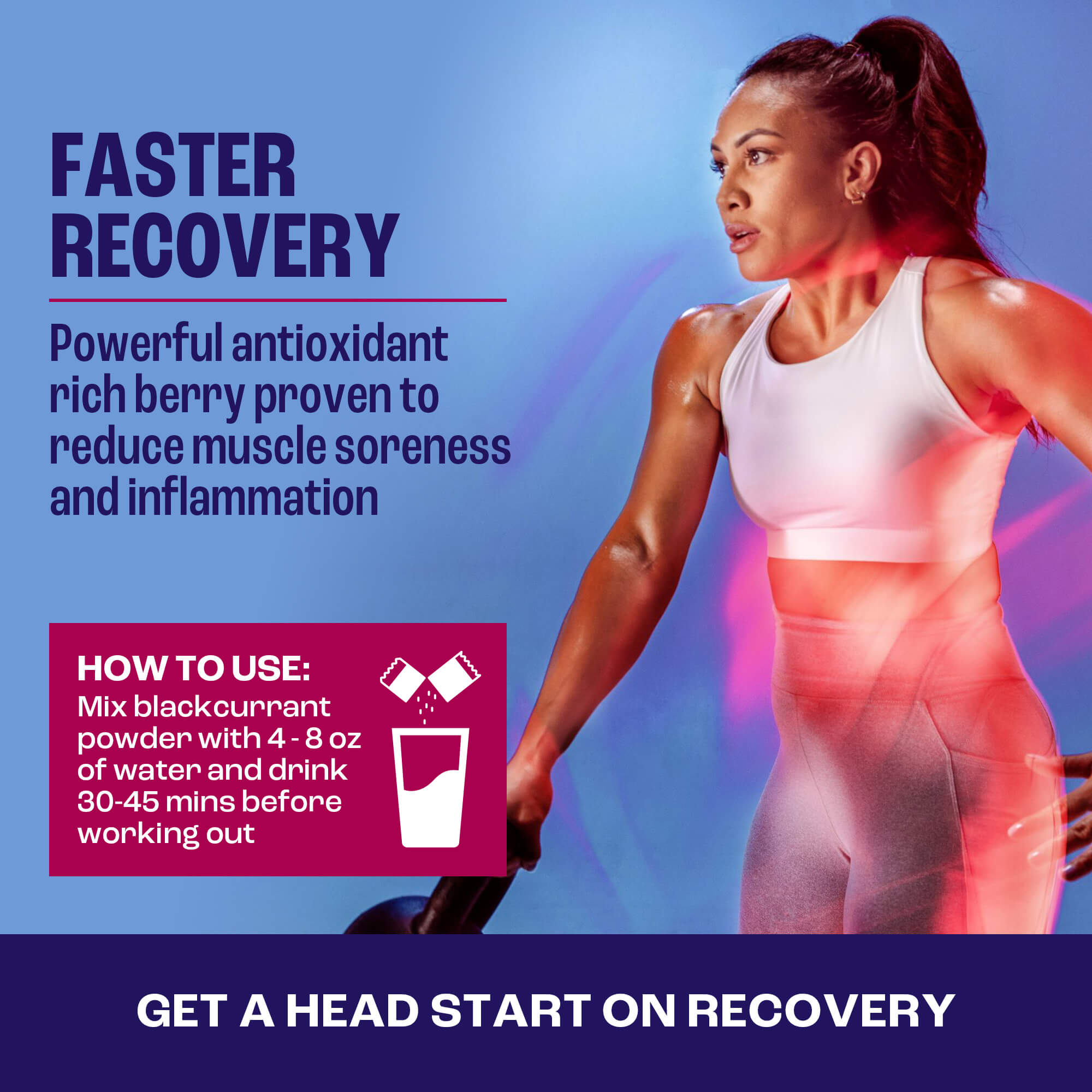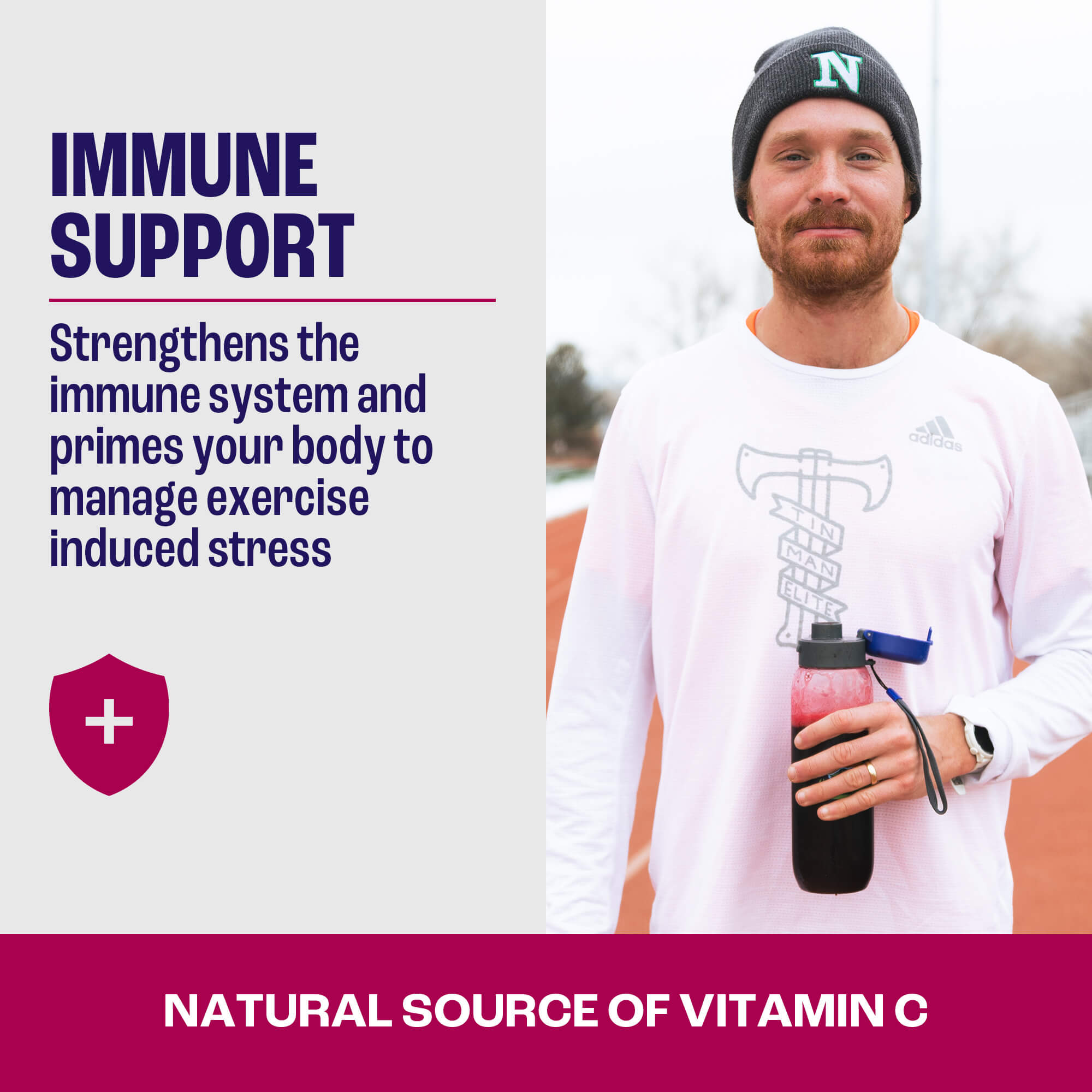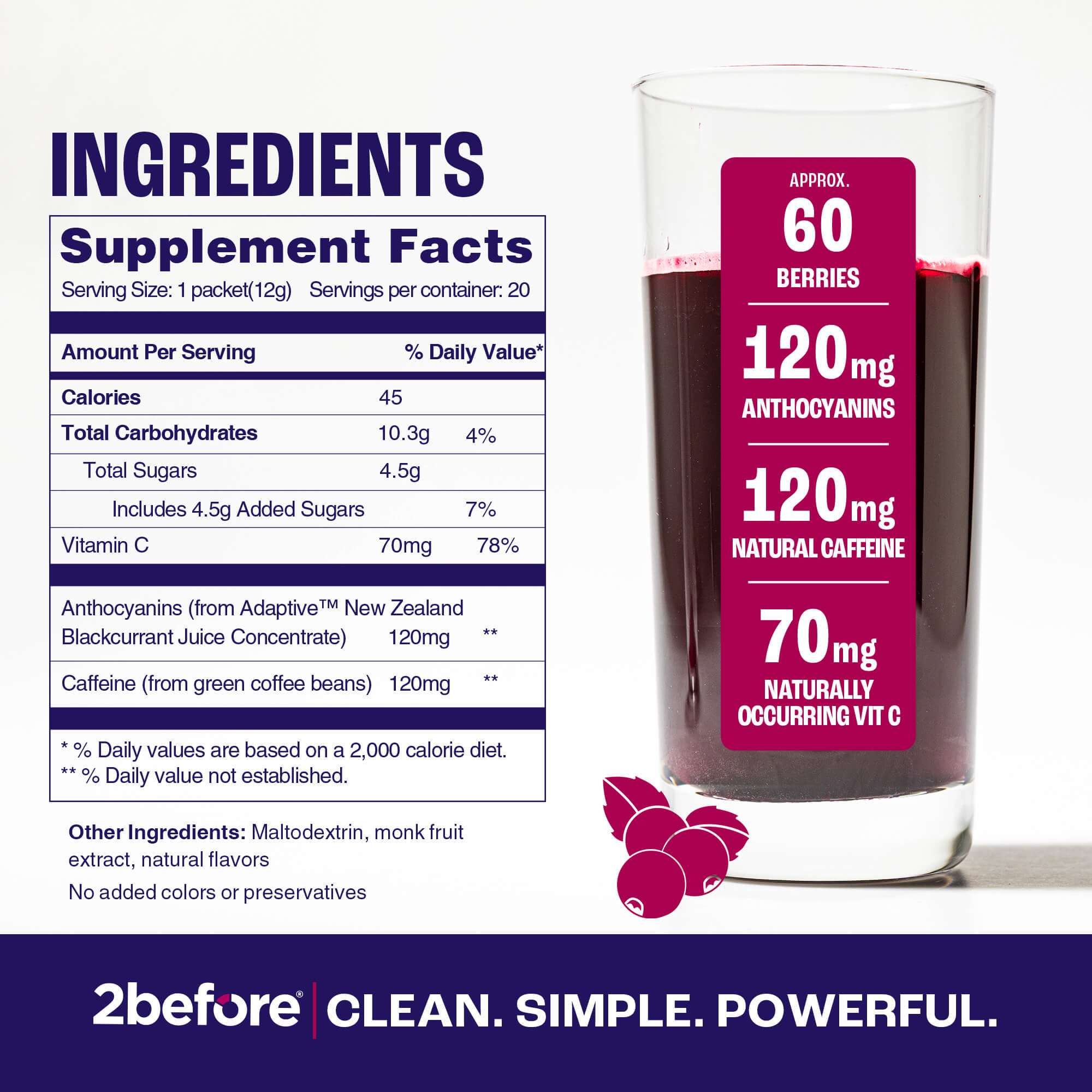 Sample – Blackcurrant Pre Workout - Caffeinated
2before is a sports performance pre-workout blackcurrant berry powder that helps fuel your body before you workout. Each serving guarantees 120mg of antioxidant anthocyanins, to help promote:
Improved exercise endurance
Oxygen efficiency
Kick-start recovery
Supports immunity
Paired with 120mg caffeine for clean, no crash energy.
Informed Sports Certified.
Blackcurrant Pre Workout Powder - Caffeinated 
Blackcurrant berries contain high levels of antioxidants called anthocyanins. Anthocyanins have been proven to increase endurance, speed up muscle recovery and strengthen immunity. 
More energy and endurance 

Blackcurrants are vasodilators, meaning they increase blood flow, allowing for more oxygenated, nutrient rich to reach your muscles faster - more work for less effort. 

Blackcurrant powder is paired with a natural green bean caffeine an added energy boost. 
 Kick start recovery
When taken pre-workout, blackcurrants remove lactic acid during exercise and trigger the body's natural recovery process to aid in inflammation management and reduce muscle soreness.
Made in New Zealand. 
VEGAN, NON-GMO, LOW CAL. 
Additional Features

Third-party lab tested
Informed Sports Certified
Individual packets for product quality, no clumping, and controlled effective dose.  
What Our Athlete's Say
My Secret Sauce
Long distance runner and coach Jeremy Miller, shares his review on 2before, calling it "The Secret Sauce" to his recent running performance.
Anti-Inflammatory Benefits
Shaane Fulton, member of the New Zealand Women's Track Cycling Team uses 2before to help with recovery and performance.
That Extra 5 Percent
Olympic middle- and long-distance runner Samuel Tanner shares how he uses 2before Blackcurrant Pre-workout and how it helps his performance.
Active Ingredients
• 120mg Adaptive™ Blackcurrant
• Anthocyanins
Other Ingredients
Maltodextrin, Monk Fruit Powder, Natural Flavours
Combine blackcurrant powder with 4-8oz of water, juice, electrolyte or sports drink and stir to mix.
Drink 30-45mins before you workout.
If for any reason you are not 100% satisfied, please email info@2before.com.
Disclaimer
These statements have not been evaluated by the Food and Drug Administration. These products are not intended to diagnose, treat, cure, or prevent any diseases.
What Our Customers Are Saying
"2before pre-workout is a total game changer for me as a professional golfer and avid weightlifter. I've recently been incorporating 2before's blackcurrant pre-workout into my daily routine to help me stay energized and focused. I feel a noticeable difference in my performance and athletic endurance, and how quickly I recover from muscle soreness and fatigue. I highly recommend to all the golfers and gym rats out there to try 2before and feel the difference for yourself!"
I have found 2Before to be an ideal pre-workout supplement. The plant based, New Zealand grown ingredients provides confidence that I am taking a natural, clean supplement for running the body during early morning workouts. The research provides evidence of some pretty impressive performance gains which further installs confidence that this is a beneficial supplement to consume pre-exercise.
My ability to recover for another session and feel less fatigued during a long session was a key part to my Ironman success.